What if I told you there was another option to paying for a full roof replacement? A Restoration Membrane can save you time and money when facing a commercial roof project.
Here at West Roofing Systems, we've been restoring commercial roof systems to working order while saving facility owners and managers thousands of dollars in repairs and roof replacements.
What are Commercial Roof Coatings?
Many facility owners choose to restore their commercial roofs rather than replace them when the warranty comes to expire. This is a smart choice that can save them money, create energy savings and renew their warranty coverage.
The best way to find out if your facility is eligible for a roof coating, is to schedule for a contractor to evaluate your existing roof system. They will be able to recommend the best solution for your facility needs.
Urethane Roof Coatings
Urethane roof coating is a solvent-based coating that is becoming more popular on the roofing market. There are two types of urethane roof coatings: aromatic and aliphatic. These coatings have the excellent tensile strength to protect high-stress areas (walkways, penetrations, flashings, etc.)
Recommended for:
Urethane roof coatings are more resistant to ponding water that acrylic systems are making it good for flat or low-slope roofing. The poor UV resistance makes urethane better as a base coat with a silicone topcoat added for protection.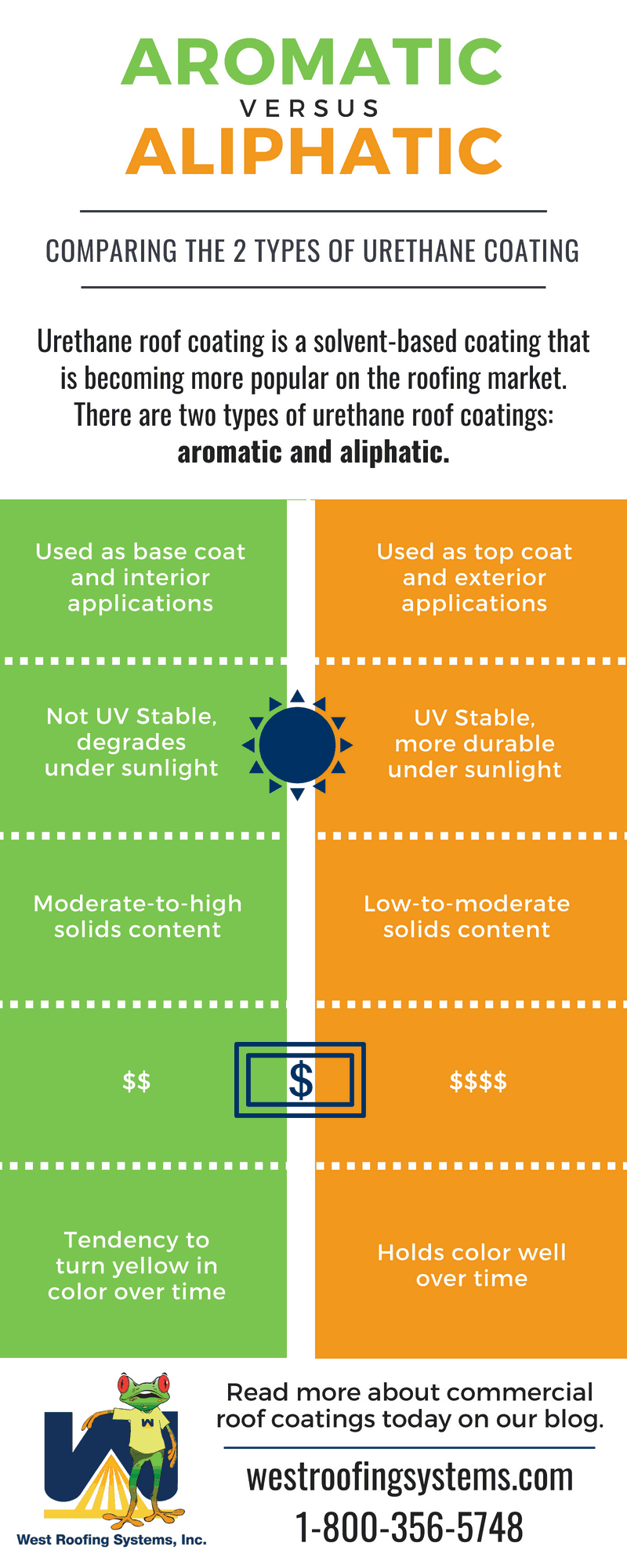 Still not sure if your building needs a roof coating? Check out our eBook Should You Repair, Restore or Replace Your Computer Roof? to learn more about your roofing options.
---
Read More: